FEMİNİSMİN TERMS OF SOCİAL MOVEMENTS SOCİOLOGY
Keywords:
New Social Movements, Feminism, Historical Process Of Feminism, Feminist Movements İn Turkey
Abstract
Women have been strugg lingagainst their assigned roles in the community and inequality, which has existed in suchareas as political, legal, administrational and communal life since the 18th century, especially aftert heage of Enlightenment. The struggles women carried on forequal status, equal rights and freedom against men beginning from the middle of 19th century have brought out the concept of feminism. Feminism is an approach that defends elimination of all pressuresand controls, to which the women, who develop an attitude to wards gender segregation, are exposed in all publicand private areas of life; strugglesto make women have an Access to their legal rights by preventing male-dominated settlements. The historical process of feminism covers the period from 19th century until 21st and is divided into the three waves. The women in these feminist waves have strugg led to acquire their legal right individually and universally. In the course of time, the women have formed their actual and intellectual structures by benefiting from different under standings, perceptions and theories they have encountered. As a result, different feminism approaches have surfaced and taken their place in international relations discipline in a manner which can contribute the oretically. In this study, the concept of feminism, feminist trends actions and ideas have been analysed.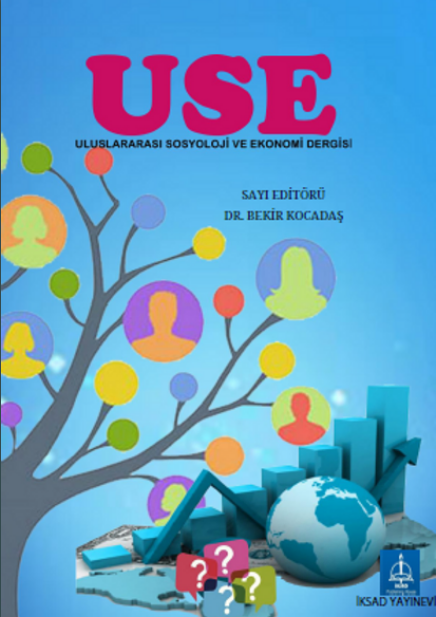 Downloads
How to Cite
ENGİNYURT, D. . (2018). FEMİNİSMİN TERMS OF SOCİAL MOVEMENTS SOCİOLOGY. Uluslararası Sosyoloji Ve Ekonomi Dergisi, 1(1), 36–59. Retrieved from https://isoec.net/index.php/use/article/view/3
License
This work is licensed under a Creative Commons Attribution-NonCommercial 4.0 International License.