NEOCONSTITUTIONALISM IN MEXICAN CONSTITUTIONAL LAW WHERE IS NEO-CONSTITUTIONALISM LEADING US?
Keywords:
Neoliberalism, Neoconstitutionalism, Law
Abstract
Through the theory collected, it can be understood how the construction of neo-constitutionalism affects different areas and generates a strong current with which various theories arise that seek to reach the same answer that is nothing more than the political order being governed by the clarity and transparency of the various bodies and above all people who are responsible for carrying out their raison d'être. This research seeks to describe how neoconstitutionalism goes through different stages in which it is involved and the changes it has undergone throughout its current understanding, which is why it is seen with a critical look from a literary analysis.
References
TEORIA DE LA CONSTITUCION EDITORIAL PORRUA; JOSE BARRAGAN, RAUL CONTRERAS.
DERECHOS FUNDAMENTALES Y DEMOCRACIA, CENTRO DE ESTUDIOS CARBONELL; LUIGI FERRAJOLI
TEORIA DE LA NORMA JURIDICA, EDITORIAL PORRUA; IGNACIO SOTO SOBREYRA Y SILVA.
LA ARGUMENTACION JURIDICA CONSTITUCIONAL, EDITORIAL GRIJLEY, FRANCISCO JAVIER EZQUIAGA GANUZAS
LA GARANTIA JURISDICCIONAL DE LA CONSTITUCION, EDITORIAL UNAM, HANS KELSEN
TEORIA E IDEOLOGIA DE LA INTERPRETACION CONSTITUCIONAL, EDITORIAL UNAM, RICCARDO GUASTINI.
LA PROPORCIONALIDAD COMO PRINCIPIO CONSTITUCIONAL UNIVERSAL, EDITORIAL UNAM, MATTHIAS KLATT, MORITZ MEISTER.
LA REFORMA JUDICIAL DE 2021, EDITORIAL UNAM, JOSE ANTONIO CABALLERO JUAREZ.
JUECES Y PONDERACION ARGUMENTATIVA, EDITORIAL UNAM, PERFECTO ANDRÉS IBÁÑEZ, ROBERT ALEXY.
JURISDICCION Y ARGUMENTACION EN EL ESTADO CONSTITUCIONAL DE DERECHO, EDITORIAL UNAM, MANUEL ATIENZA, LUIGI FERRAJOLI.
CONSTITUCIONALIZACION Y JUDIALIZACION DEL DERECHO, RODOLFO LUIS VIGO.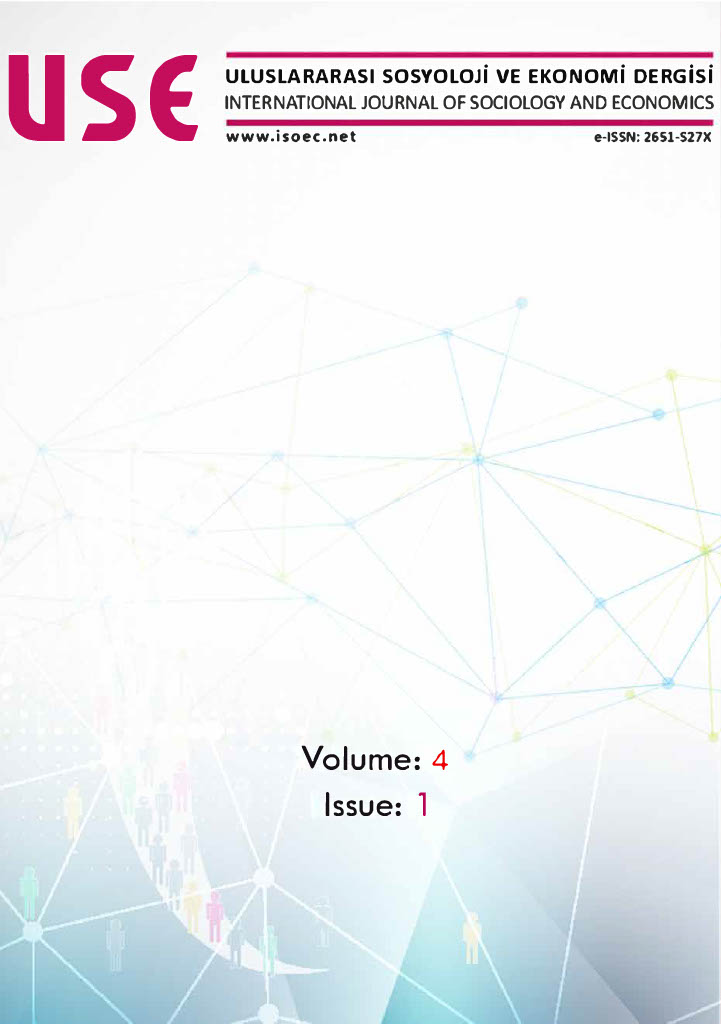 Downloads
How to Cite
GARCIA, H. V. . (2022). NEOCONSTITUTIONALISM IN MEXICAN CONSTITUTIONAL LAW WHERE IS NEO-CONSTITUTIONALISM LEADING US?. Ulusal Ve Uluslararası Sosyoloji Ve Ekonomi Dergisi, 4(1), 26–29. https://doi.org/10.5281/zenodo.7346832
License
Copyright (c) 2022 Uluslararası Sosyoloji ve Ekonomi Dergisi
This work is licensed under a Creative Commons Attribution-NonCommercial 4.0 International License.