FAMILY COEXISTENCE CENTRES AS AN ALTERNATIVE FOR THE EXERCISE OF THE RIGHT OF CONSENT BETWEEN MINORS AND THEIR PARENTS.
Keywords:
cohabitation, divorce, family, minors
Abstract
The great existing problem between families or marriages in which children are involved can have a significant impact on their development this is because at their young age, living such moments where there are fights and separations can affect them significantly especially in the emotional field, since they can cause depression as well as sadness, That is why the Judiciary created the initiative of family coexistence centers where children interact in a supervised environment in addition to being able to be in healthy coexistence with their families. All children have the right to have a better life, which is why this type of centers meet the objective of providing a place where they can feel safe to have a healthy and happy family life, so as not to affect their growth.
References
Casillas Macedo, Hector Samuel. (2013). The future of supervised family coexistence centers, attentive to the changes of our society and law. Paper presented at the "María Lavalle Urbina" Auditorium of the Superior Court of Justice of the Federal District. UNAM Law Review. https://revistas.juridicas.unam.mx/index.php/derecho- private/article/download/9029/11079
Fast, J. F. A. (2019). Family coexistence and its impact on the integral formation of students. Science Magazine: Journal of Research and Innovation, 4(4), 106-118. https://revistas.utb.edu.ec/index.php/magazine/article/view/713
García Pérez, J. (June 2018). The child of separated or divorced parents. Comprehensive Pediatrics. Retrieved 01 October 2021. https://www.pediatriaintegral.es/publicacion-2018-06/el-hijo-de- separated-or-divorced parents/
Gil-Díaz, L., Martínez-Prats, G., & Rodríguez-Garza, C. A. (2022). Communication styles: A theoretical review of managerial skills in organizations. UCSA Scientific Journal, 9(3), 85-96. http://scielo.iics.una.py/scielo.php?pid=S2409-87522022000300085&script=sci_arttext
Mata Martinez, Maria Luis. (March 15, 2018). Family Coexistence Centers. Inclusive virtual magazine. Judicial Paradigm. Retrieved 01 October 2021. http://www.pj-mx- 2.invjur.org.mx/centros-de-convivencia-familiar/
National Institute of Statistics and Geography. Tell me about Mexico. (October 1 , 2021). Marriages and divorces. http://cuentame.inegi.org.mx/poblacion/myd.aspx?tema=P
Pérez, E. R., Tielbe, E. L., & Tamayo, A. L. G. (2008). Family coexistence: an approximate reading from elements of Social Psychology. Diversitas: Perspectives in Psychology, 4(2), 427-441. https://www.redalyc.org/pdf/679/67940215.pdf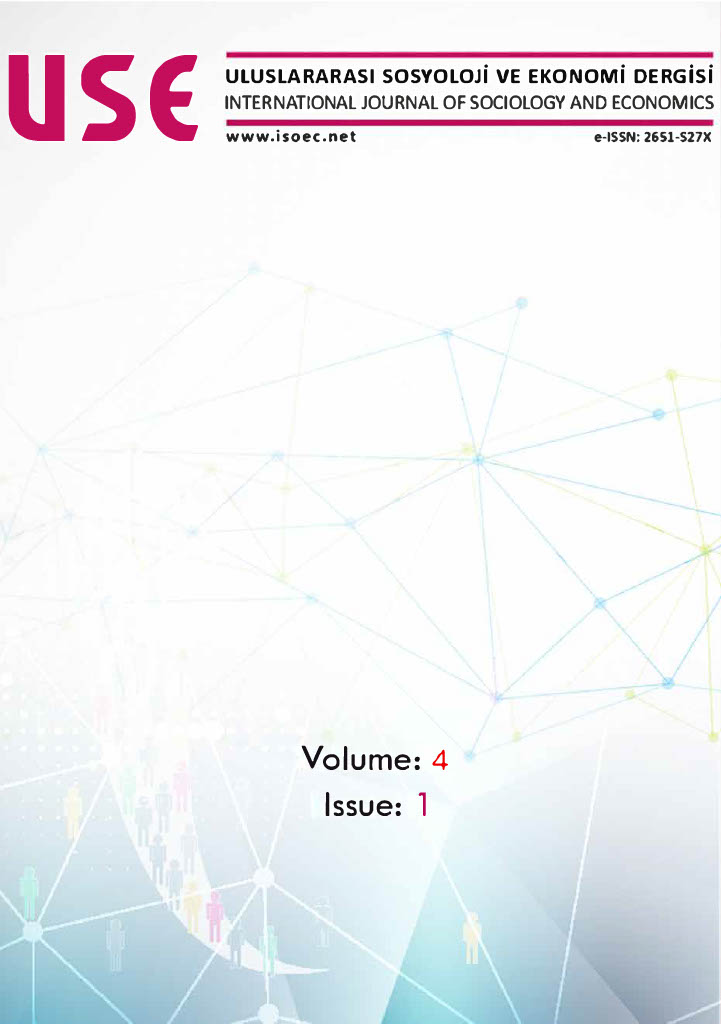 Downloads
How to Cite
Lopez, L. G. R. . (2022). FAMILY COEXISTENCE CENTRES AS AN ALTERNATIVE FOR THE EXERCISE OF THE RIGHT OF CONSENT BETWEEN MINORS AND THEIR PARENTS. Uluslararası Sosyoloji Ve Ekonomi Dergisi, 4(1), 71–85. https://doi.org/10.5281/zenodo.7443388
License
This work is licensed under a Creative Commons Attribution-NonCommercial 4.0 International License.