ENVIRON MENTAL MOVEMENTS IN TERMS OF SOCİAL MOVEMENTS SOCIOLOGY
Keywords:
Social Movements, Environmental Movements, New Life Model
Abstract
In pre-1970 sociological studies social movements were treated as a form of collective movements. With the influence of globalization, social movements have been involved in the process of evolution.Representation of the theoretical crisis emerged in explaining the social movements as a result of social changes and transformations in the sociological context.The new social movements paradigm distinguishes social movements in terms of values such as actors, structure and theme area, goals, organizational structure, emotion and action style by emphasizing the changing characteristics of social movements. Unlike social movements, the environmental movements that emerge in this frame work reveal the perspective of "new life model". In this context, it does not emerge with a suggestion like 'return to nature' in the first period, but relate the proposals about problems such as quality of life, housing, urban transport, destruction of green spaces, public services, community movements, nuclear energy policy, public open spaces to management and decision making conditions and suggests selfsufficient, local radios, collective assistance networks and cooperative organizations as solutions to these problems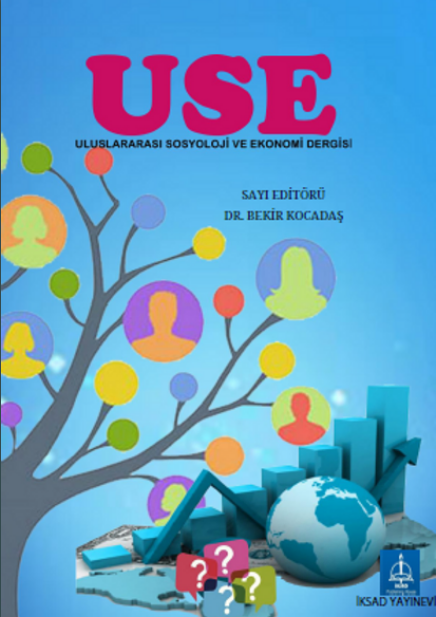 Downloads
How to Cite
KILIÇ, H. . (2018). ENVIRON MENTAL MOVEMENTS IN TERMS OF SOCİAL MOVEMENTS SOCIOLOGY. Ulusal Ve Uluslararası Sosyoloji Ve Ekonomi Dergisi, 1(1), 8–35. Retrieved from https://isoec.net/index.php/use/article/view/2
License
This work is licensed under a Creative Commons Attribution-NonCommercial 4.0 International License.