AN ASSESSMENT OF DIFFICULTIES OF YOUNG PEOPLE IN CHOOSING A JOB
Keywords:
Young, Profession, Academic Mobility
Abstract
In our work, we have been studying the selection of the profession of the youth during the transition period from childhood to adulthood. The question of what these elections reflect in youth is emphasized. In addition, the selection of the profession, which is one of the most important decisions of the young people's life, is handled with psychological and sociological dimensions. Because young people can sometimes turn out to be a difficulty or even an obstacle to the factors they think they support when choosing a career. The choice of profession is usually made during adolescence, which is the developmental period. As a feature of this developmental period, difficulties in staying diligent, adapting to the social environment, and the tendency towards counterinsure are the forerunners, making them unable to choose the vocation of the greatest turning point of their lives. This blindness is clogged at the point of not being able to produce ideas, not having the vision. The criteria that the young people pay attention when choosing a profession are examined by literature review. In the professions chosen by young people especially with social and psychological influences, the way in which they pass through the filters in the society and how they choose profession in real terms has been discussed in detail. Because the profession that young people dream about when they choose a profession and the professions they really have to choose differ from each other. The effects of sociological factors have been examined in this respect.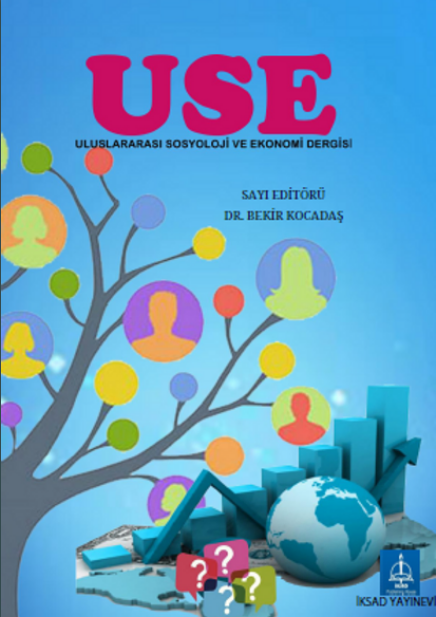 Downloads
How to Cite
LAFÇİ, K. T. (2018). AN ASSESSMENT OF DIFFICULTIES OF YOUNG PEOPLE IN CHOOSING A JOB. Uluslararası Sosyoloji Ve Ekonomi Dergisi, 1(1), 97–120. Retrieved from https://isoec.net/index.php/use/article/view/5
License
This work is licensed under a Creative Commons Attribution-NonCommercial 4.0 International License.